Roof trusses and rafters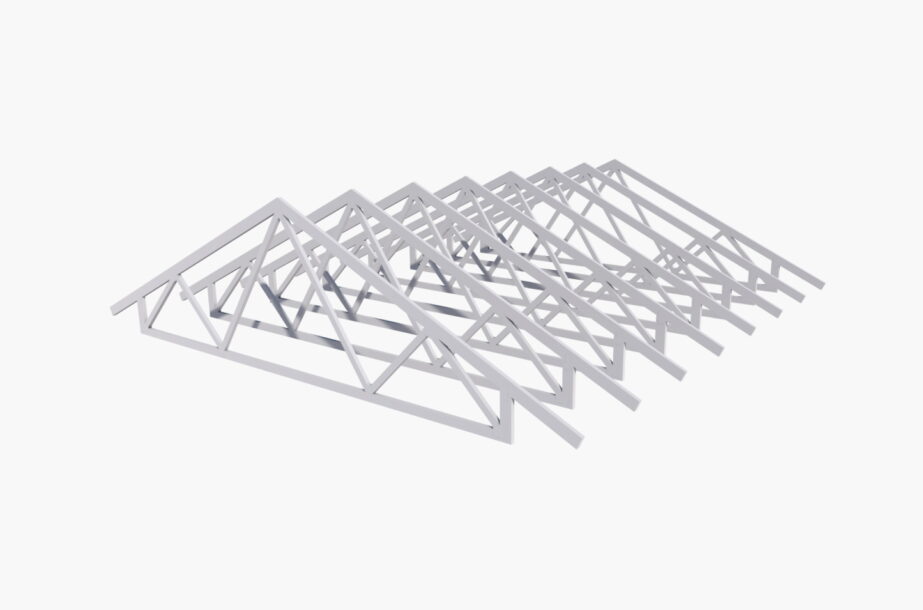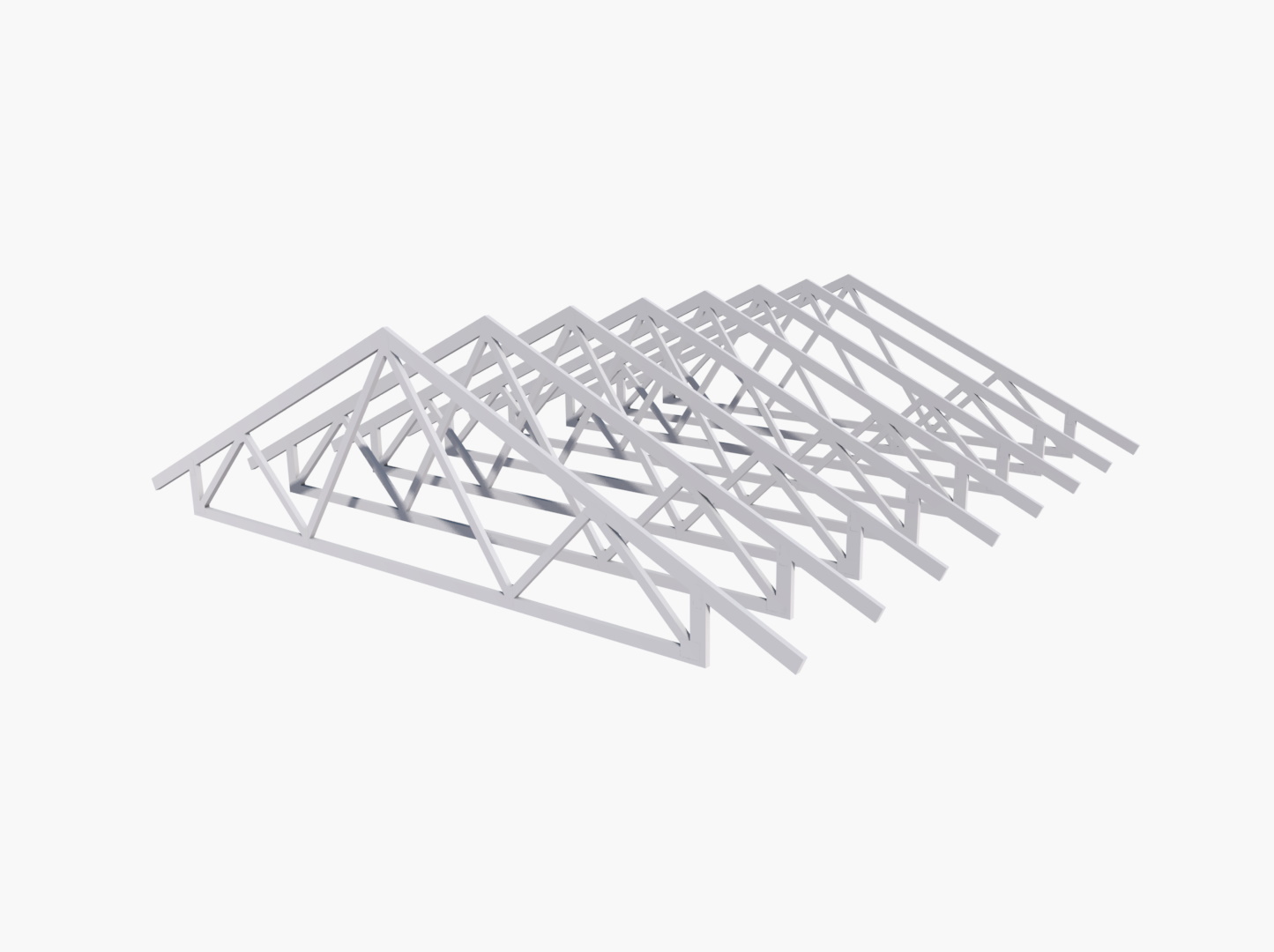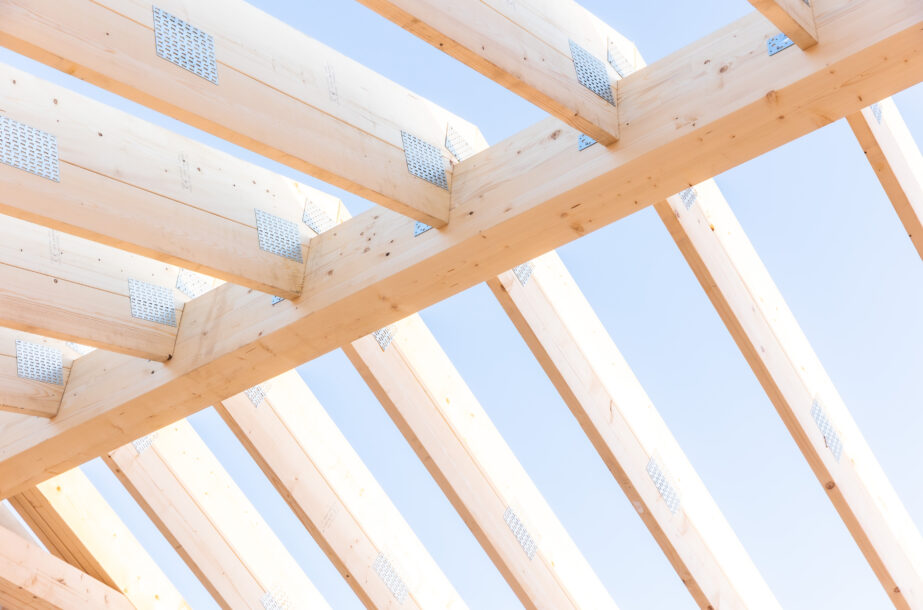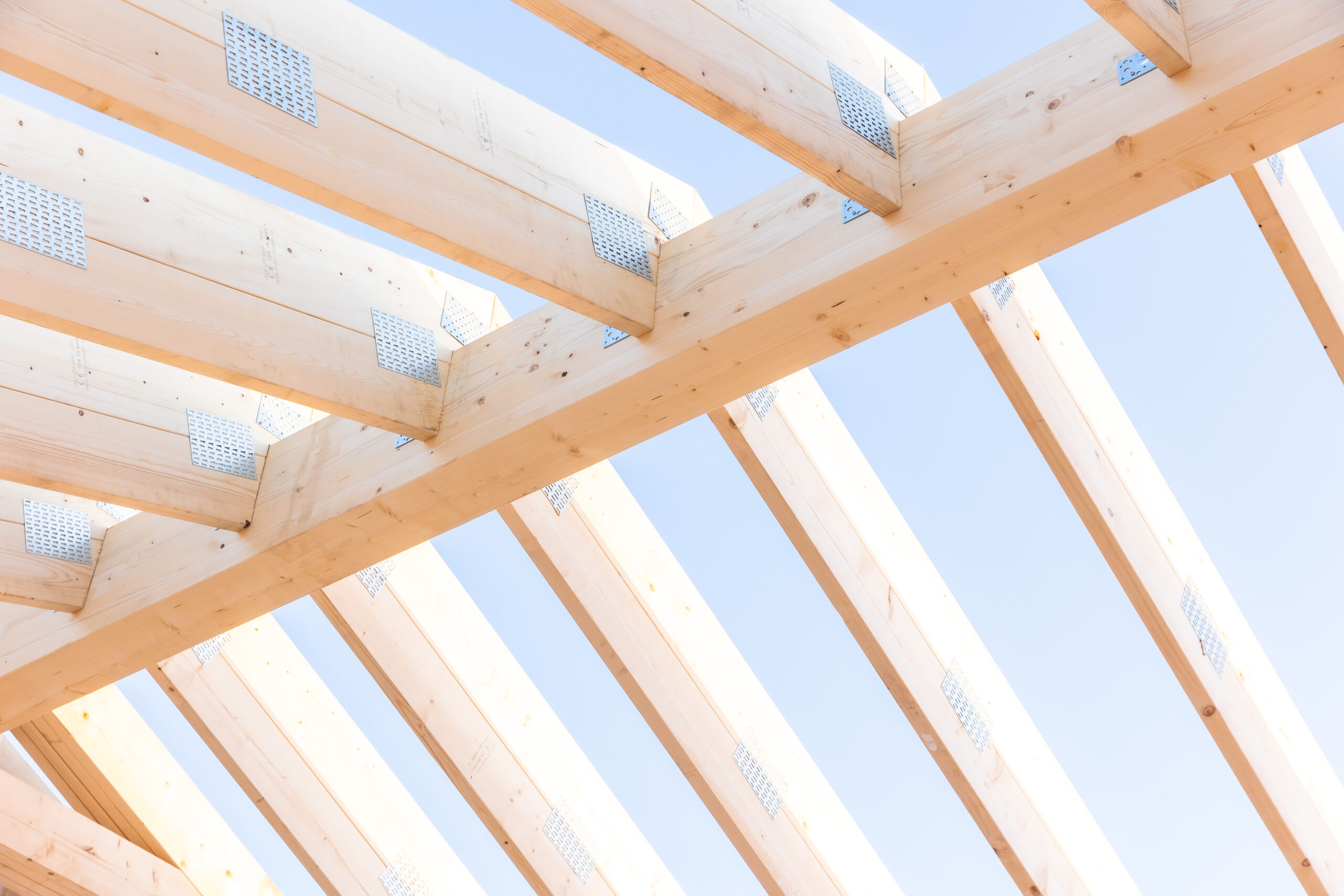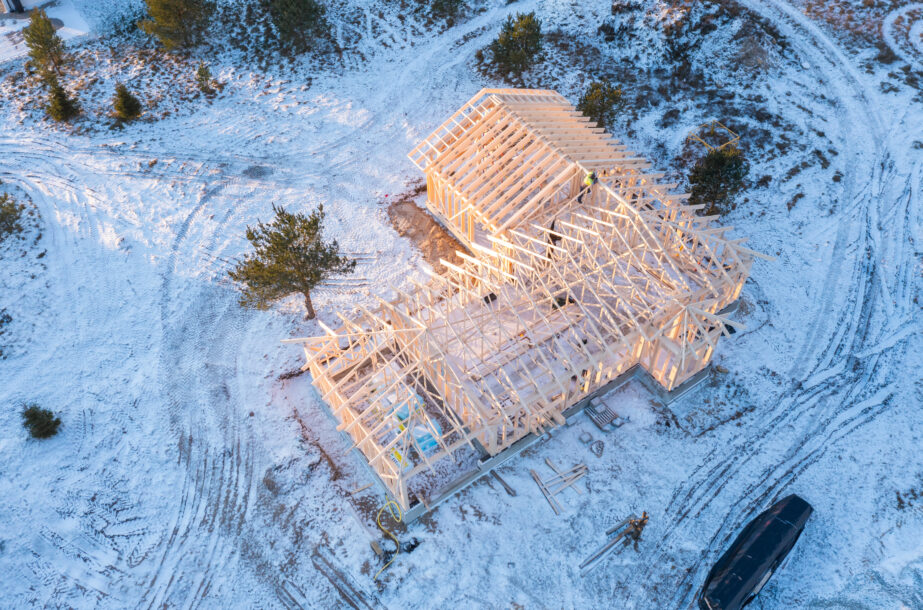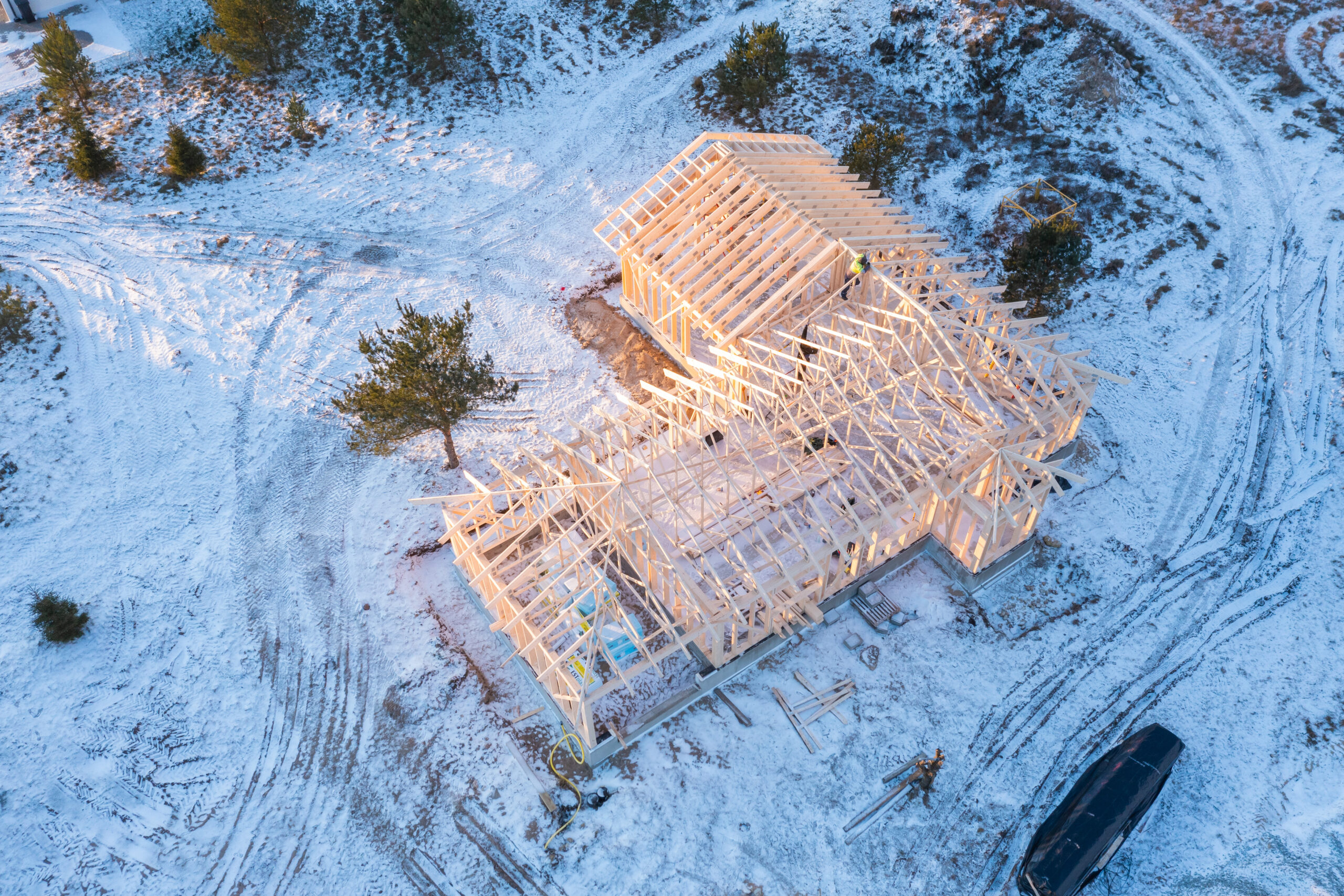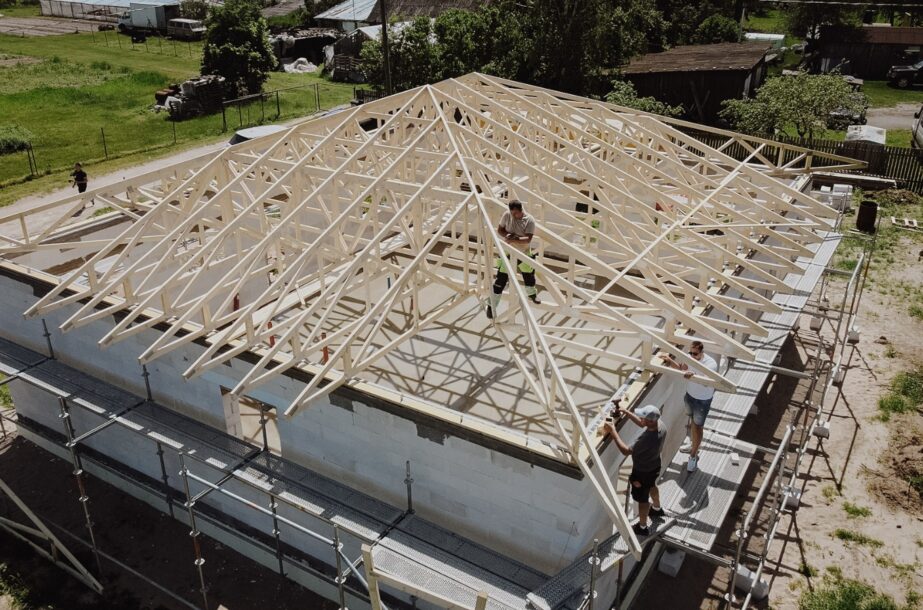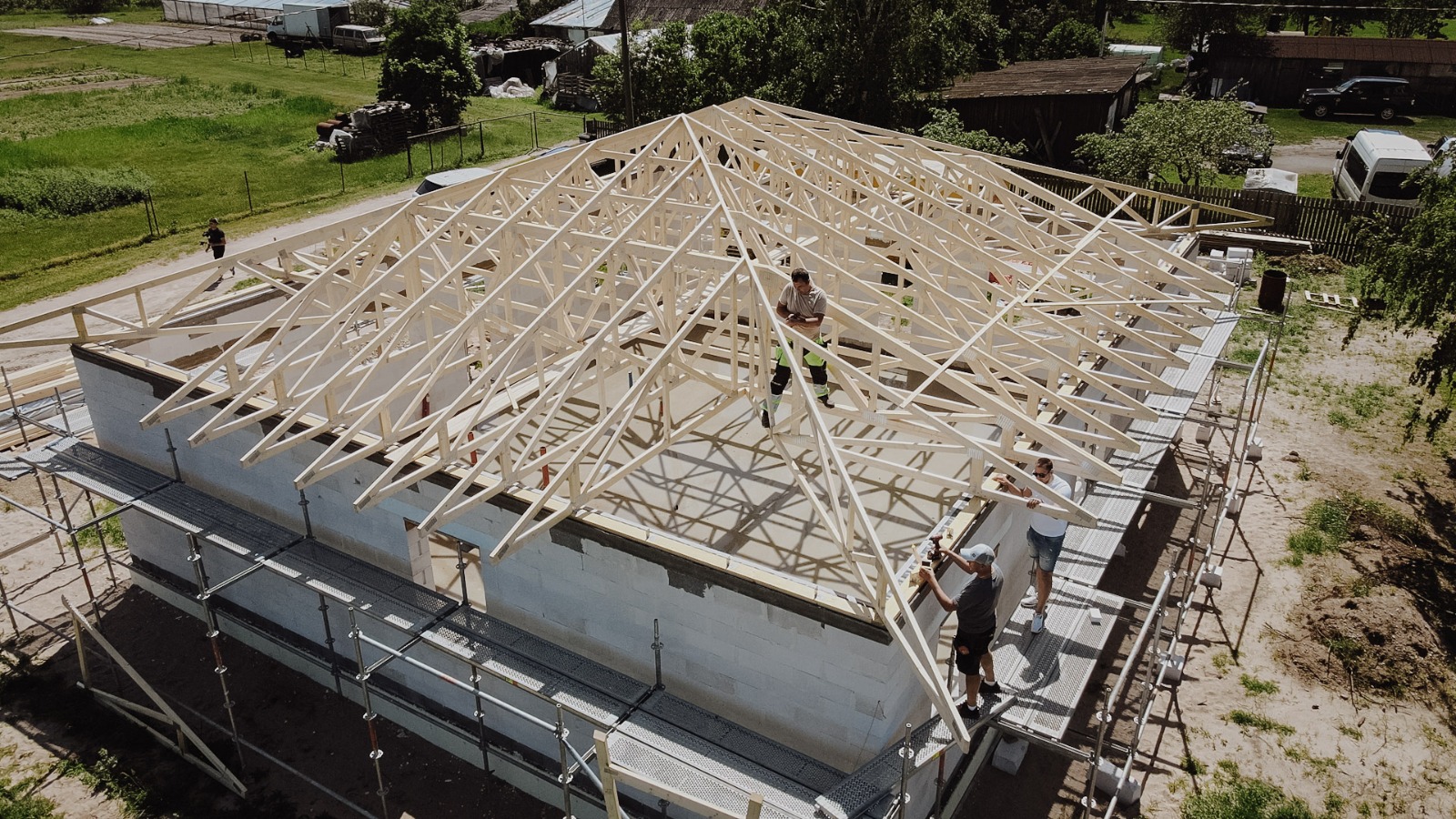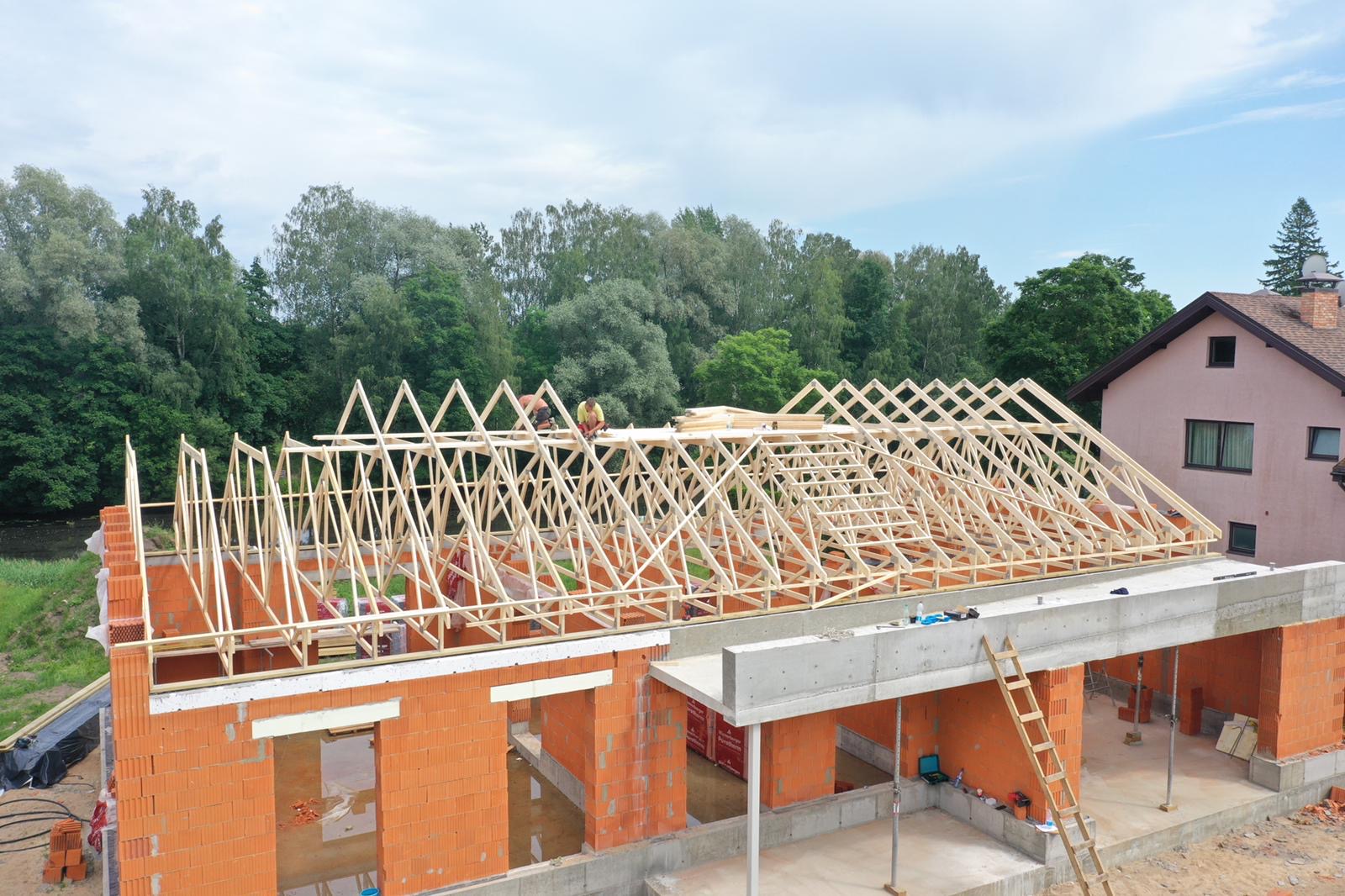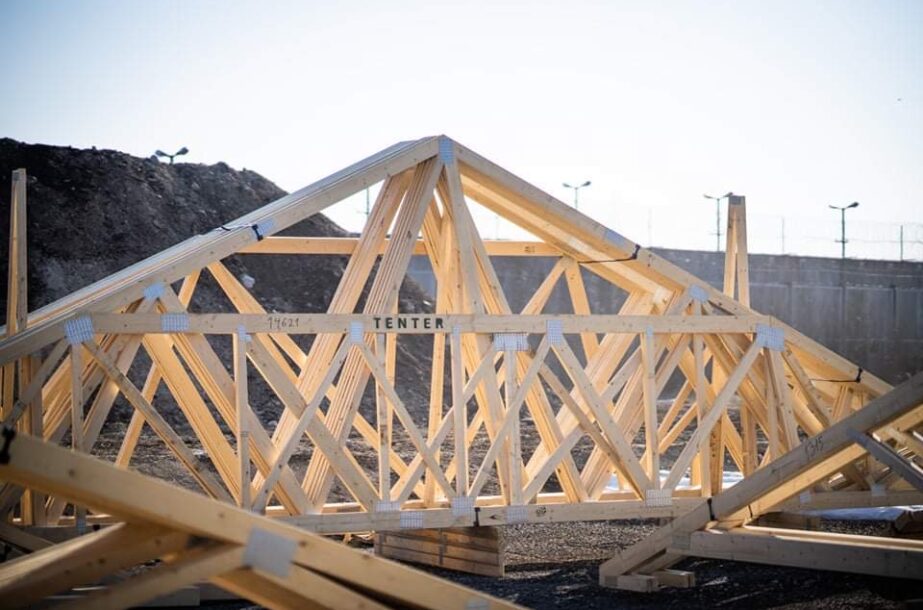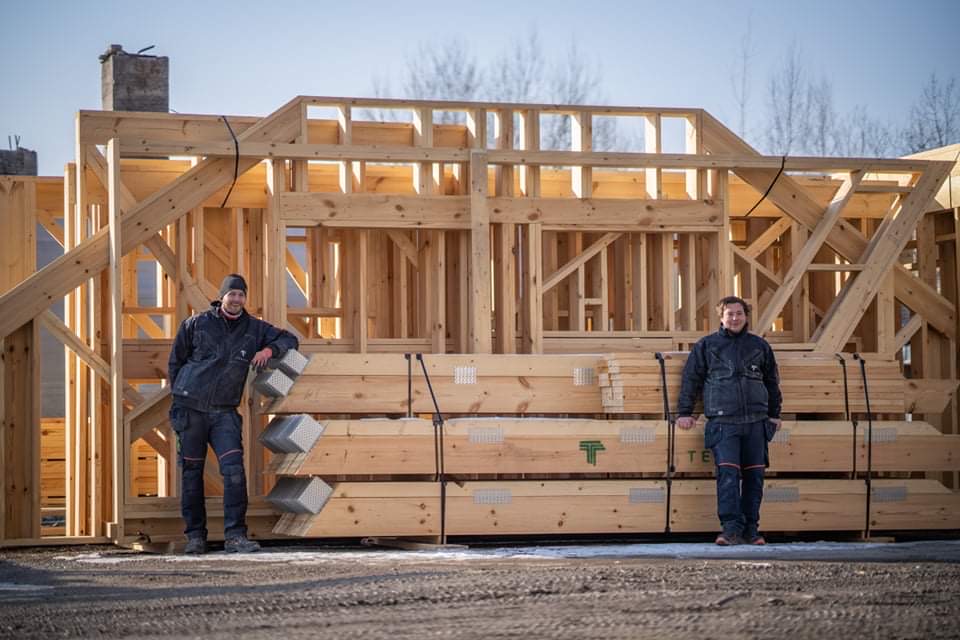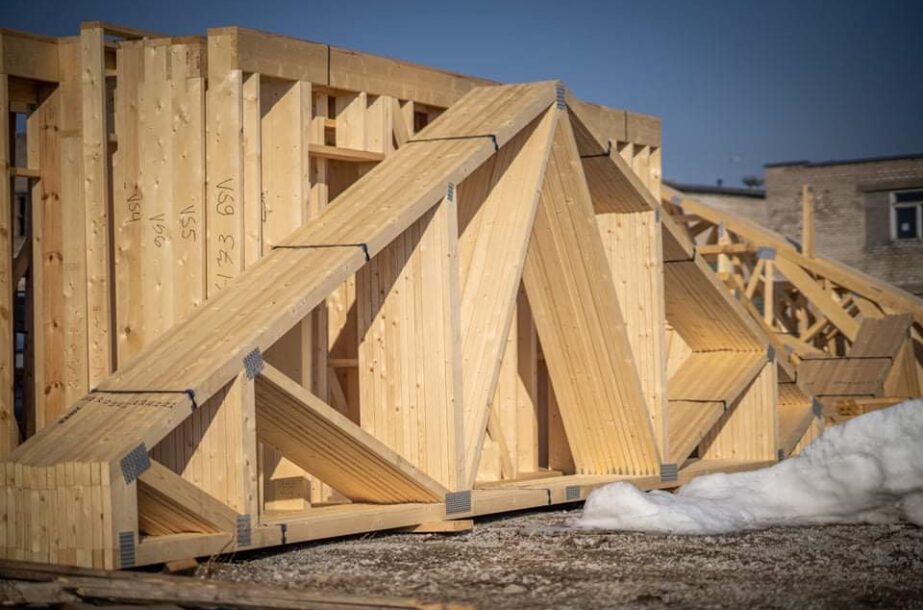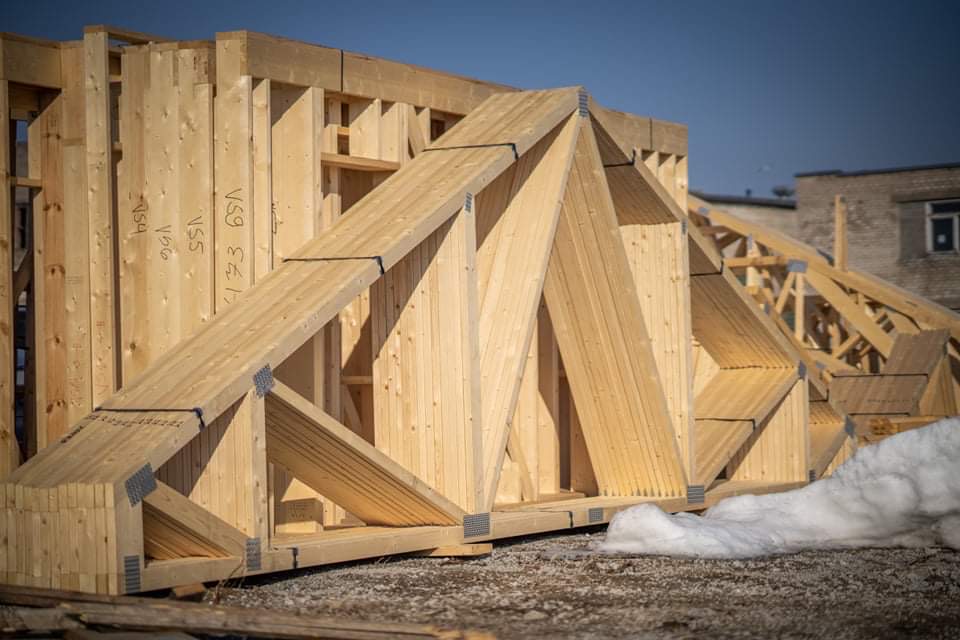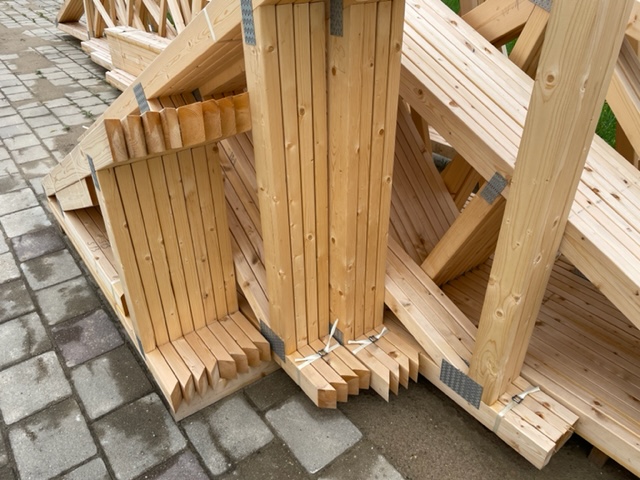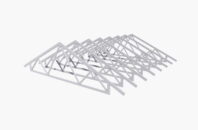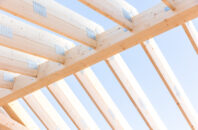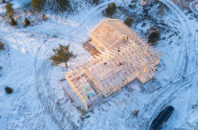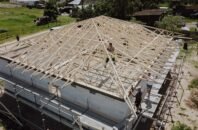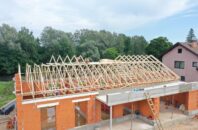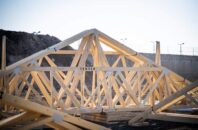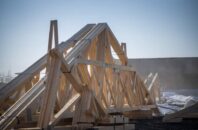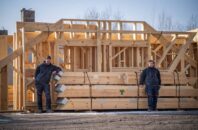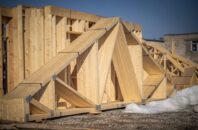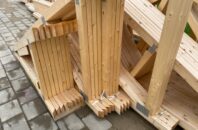 We offer roof trusses, rafters, and Posi-Joist beams together with all additional materials necessary.
By choosing our complete solution, you get not only the ordered roof trusses, but also the materials needed for installation: angle brackets, screws, roofing underlayment, spacer bars, and battens that are compatible with your particular roofing system.
Ordering all of the necessary materials from one supplier will save you a huge amount of time, money, and energy. The ordered goods will be delivered to the site without any worries or issues, enabling your roof to be weatherproofed as quickly as possible.
In addition, our partners will prepare a personalised offer for your roofing system, installation, or turnkey construction project.
The trusses are manufactured according to the customer's wishes. We offer trusses up to 30 metres long, created using the PAMIR software application developed specifically for designing trusses and Posi-Joist beams. We have our own team of designers who are always on hand at the factory's office to help both our customers and the production unit. Our designers welcome challenges and are prepared to take on even the most complex roof structure design projects. Factory-made metal-plate-connected trusses allow for quick and affordable roof construction.
Our trusses are manufactured using only dried, square edge planed, and strength graded coniferous wood of class C24. They are assembled in a dry room using a special-purpose truss plate press. We use MiTek connector plates for connecting the trusses.
Trusses are tied together using a special tape and then stored in reasonably sized packages.
Why should you prefer metal-plate-connected trusses and structures?
Metal-plate-connected trusses can be used for the construction of roofs, ceilings, and even floors.
They are designed by a recognised designer using special software. This makes it possible to offer practical and flexible solutions for a variety of roof structures. The software considers all of the relevant loads, including from snow, roofing, insulation, ceiling structures, etc.
The trusses are manufactured using recognised production methods and equipment.
Compared to traditional roof systems, this solution allows you to save up to 30% on materials alone.
Quick and easy assembly: installing the roof trusses is extremely fast compared to on-site construction of roof systems.
Low requirements for the construction site and the qualifications of the workers. Fast installation and low labour costs are great news for any construction budget.
The work can be completed without special equipment. As a rule, the vehicle transporting the trusses is also equipped with a crane that can be used to lift the trusses onto the walls at once or one at a time.
Construction and installation is clean.
Installing electrical wires, ventilation, sewerage, heating, and water ducts and pipes inside the intermediate floors is easy.
Noticeable savings in terms of both time and money, plus a significantly lower quantity of wood needed. Roofs built with the trusses, where forces are cushioned and balance each other, are significantly stronger and require less material.